July 21st, 2011 by
david brothers
| Tags:
hisao tamaki
I bought some stuff my dudes:

That's Brandon Thomas and Lee Ferguson's The Many Adventures of Miranda Mercury, Peter Milligan and Jamie Hewlett's Hewligan's Haircut, Jodorowsky and Moebius's The Incal, Michael Kupperman's Mark Twain's Autobiography 1910-2010, Adam Warren's Empowered sketchbook, the Judge Dredd Megazine with Brendan McCarthy and Robbie Morrison's The Walking Dredd, Diggle/Jock/others's Lenny Zero, and Old City Blues, a book by Giannis Milonogiannis I know nothing about but heard good things about.
I tried to do all my shopping on preview night, 'cause… well, the con floor sucks in terms of traffic, but whatever whatever. I think I need to check for Kate Beaton's book at D&Q, and maybe Petrograd and One Soul at Oni. If I get my act together and stop writing this blog right now, I could probably do it before I have to go to my first panel.
Anyway, DIRTY PAIR! Here's more from Hisao Tamaki's first volume. I realized I forgot to post the cover yesterday, too, so here's that in hi-res babies: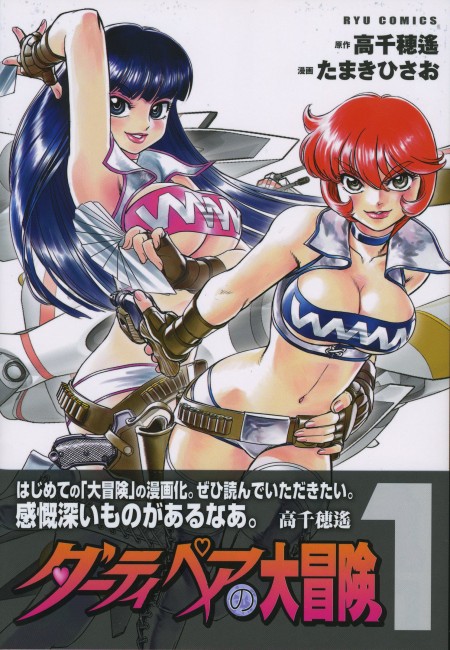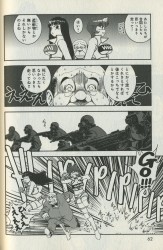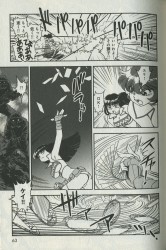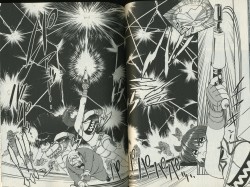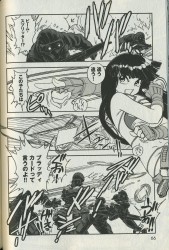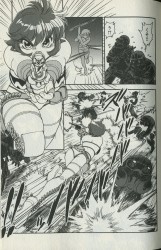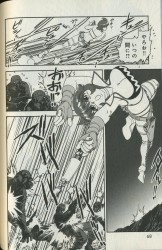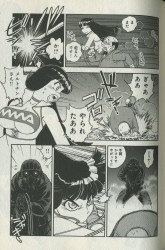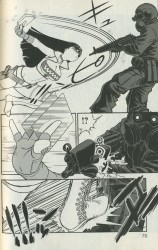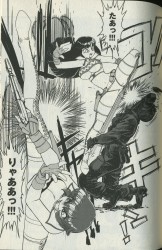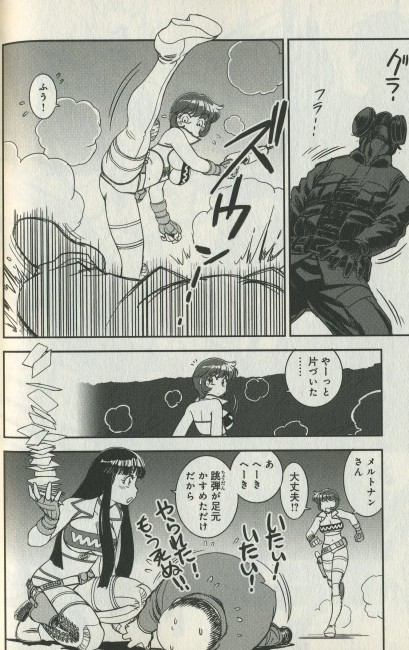 Dope, right? A brief list of things that I like before I really have to go:
-Yuri throws a bunch of mirrored cards up in the air, and then Kei shoots one and the laser blast ricochets all around, hitting a bunch of soldiers. It's very clever and very sci-fi, one of those things that's a cool trick that you just don't see often enough. It also speaks to their partnership. It's like the part in old Jackie Chan movies where he locks hands with whoever his female lead is and they spin around, him bracing her, while she does a series of kicks, and then they end it with an attack where they save each other from two dudes who they both missed? Like that. Teamwork is fun-da-mental.
-Yuri's cards. It's been ages since I've seen DP, and man, I do not remember these at all. They're dope, though, and versatile. I like that she can use them as bladed weapons (and boy, does she–those bursts of white are blood, and it gets grimy toward the end of the book), and they're a weapon that requires a bit of finesse and style, too. I've liked cards as weapons ever since I read my first comic with Gambit in it, honestly.
-Yuri catching all the cards at the end is so great, too.
-I really dig the perspective switches on the page where Kei is running directly at us, gun drawn. The way it switches from first person (we're the two guards) to overhead and behind–fun stuff. Also the fact that she's beating her rounds as she run.
-Wait–what is Kei firing? Her joint rebounded off the cards, but here, they look like regular bullets.
-The layout on the next page is great, too. Kei running up a wall made of speedlines, arcing off, and then firing directly into the next panel is fun.
-I can't believe Yuri took that guy's fingers off. Cold blooded.
-The Shining Wizard on the next page is nuts, man. This was the point where I was like "Oh man, they ARE wrestlers, and accidental heels at that, how did I miss this?" Yuri definitely murders that guy with her Wizard, too.
Fun comics!
Similar Posts: