November 3rd, 2010 by
david brothers
| Tags:
cipher
,
kanye west
,
rap
touch me
-How do I feel about comics right now?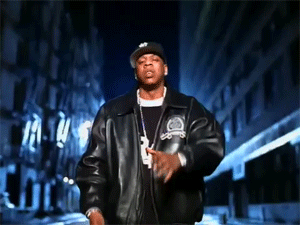 -It'll pass. I just need to read something that'll knock my socks off.
-Music, though. Yezzir. Specifically Kanye Tudda.
-Kanye West has given away the equivalent of a really solid album for free. Eleven joints, all of them heat rocks, for free. The weakest of them is probably Power (Remix), and considering how hard that beat goes, that's saying a lot.
-Kanye's cut "Monster" from the list for some reason. That's the song with that super hot Nicki Minaj verse. She'll never go in like that again.
-"Pull up in the monster automobile, gangster/ With a bad bitch that came from Sri Lanka/ Yeah, I'm in that Tonka color of Willy Wonka/ You could be the King but watch the Queen conquer/ Okay, first things first I'll eat your brains/ Then I'ma start rocking gold teeth and fangs/ Cause that's what a motherfucking monster do/ Hairdresser from Milan, that's a monster 'do/ Monster Giuseppe heel, that's the monster shoe/ Young Money is the roster and the monster crew."
-Shame Eminem rhymed circles around her doing backflips and cartwheels on "Roman's Revenge."
-My favorite is probably "Christian Dior Denim Flow," with "So Appalled" second and "Monster" third.
-Pusha is by far the stand out. He dances on every single beat, but CyHi the Prince is tight, too. I'm always impressed by that dude, and his Royal Flush mixtape is pretty straight.
-GOOD Music's lineup is just absurd, is what I'm saying. A lot of creativity sitting in one place.
-I like Kanye a whole lot. He has made some questionable choices (808s needed no autotune and more John Legend, but it was also intensely personal and very Kanye), but his talent is undeniable. He can make bangers, he knows good when he sees it, and he's done a lot of growing up in public. I respect dude, and I think his album is going to be nuts.
-Even more than that, though, Kanye is confident. Just like a lot of black dudes you'll meet, he's got that post-Ali confidence. "My presence is a present, kiss my ass" is one of those lines that's slick, but most of all, true. If you don't believe it for yourself… well, if you don't love yourself, ain't nobody gonna love you, man.
---
riders on the storm
Created: Not much.
Consumed: Even less. Seven Samurai
looks fantastic, though. Kid CuDi's Man On The Moon II: The Legend Of Mr. Rager
leaked as expected and it's… good. I like it. I don't like it as much as I like Man On The Moon: The End Of Day
yet, but it took me a couple months to really feel that record. I figure two weeks from now and I'll really really be into it. You know how that goes. If you want a taste, cop the single, Erase Me
or watch this Youtube:

(This is what us colored people look and sound like when we play Rock Band. I've got a fake British accent, too, mate. HMMM!)
It grew on me. I really like songs that not only make the beat drop (a classic rap move) but also drop out the vocals. There was a joint on a Roots album that did that, and it was positively haunting. "You know you on your own, right?" Anyway, that CuDi is definitely a day one purchase. Hope Amazon gets a version with the bonus tracks, too.
---
love her madly
David: Amazing Spider-Man 647, Bullseye: Perfect Game 1, Iron Man/Thor 1, Superboy 1, Unknown Soldier 25
Esther: Secret Six 27, Batman and Robin 16. Maybe Batman Confidential 50 and Superboy 1.
Gavin: Batman and Robin 16, Secret Six 27, Invincible 75, Avengers Academy 6, Chaos War 3, Hawkeye & Mockingbird 6, Namor First Mutant 3, Ozma Of Oz 1, Punisher In Blood 1, Taskmaster 3, Young Allies 6, Irredeemable 19
Similar Posts: