June 3rd, 2010 by
david brothers
| Tags:
4 elements
,
jeff parker
,
kev walker
,
luke cage
,
thunderbolts
Thunderbolts 144 was written by Jeff Parker, drawn by Kev Walker, colored by Frank Martin, and lettered by Albert Deschesne. It was an excellent read, and a good introduction to the new team and status quo. I thought about doing a full blown review, but how boring would that be? Instead, I'm trying something different. Maybe we can make this a regular thing. Here are four things the team behind Thunderbolts 144 got right.
Luke Cage knows people. Luke spent most of his almost forty years in the game toiling in obscurity. He had a long-running series that ended in the '80s, a couple of less-than-good revivals in the '90s, and spent the first five years of the 2000s playing street level crime games. A nice side effect of his middling career is that Cage built up a strong network of friends. The Fantastic Four, Spider-Man, Daredevil, and several other heroes have interacted with and befriended Cage over the years. He has a reputation and he's got a deep Rolodex. While Spider-Man and Ben Grimm built their varied friendships off the back of Marvel Team-Up and Marvel Two-in-One, Luke's time as a nobody ended up being an asset.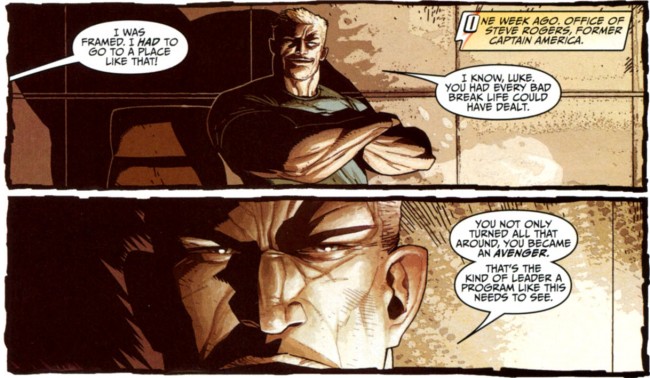 Cage went from penny-ante hood to grown man gone straight to framed for dealing heroin. He was technically a fugitive when he began his Hero for Hire business. He took on the trappings of superheroes to make a little cash. The only thing that kept him from being Black Booster Gold is that he was after money, rather than fame.
Despite his inauspicious beginnings, Cage ended up being a great hero. He hooked up with several street level heroes and started fighting crime to do good. He cleaned up his building and his neighborhood. Later in life, he joined the Avengers and soon found himself leading the team. He spearheaded a charge for the Avengers to do more than fighting world-class villains. When Captain America came back and found himself in charge of the superheroes in the United States, he had one choice for the guy to help rehabilitate the villains on the Raft: Luke Cage.
Think it through: the man who is the equivalent of Superman in the Marvel Universe, with all the prestige and respect that role entails, goes to Luke Cage to get the job done. Steve Rogers respects the hustle.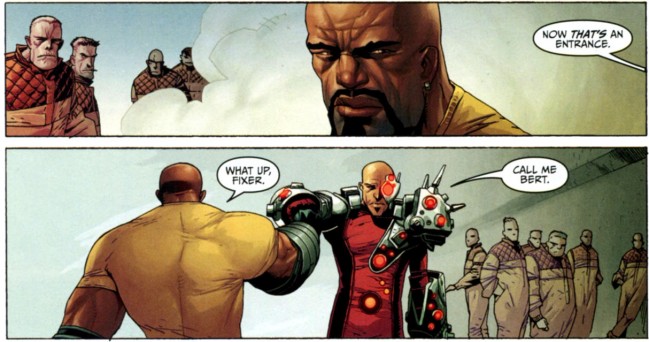 Steve Rogers gives speeches. Tony Stark is arrogant. Thor is stuffy and pompous. Spider-Man is obnoxious. Wolverine is gruff and borderline rude. Hank Pym is eager for approval. Songbird is judgmental. Luke, though? Luke's a man of the people. He's casual. To the point, sure, but Luke's genuine. There's no artifice, no trickery, and no drama. He's not your average superhero. If there's something to say, he just says it. No beating around the bush. Real talk, no gimmicks.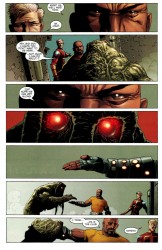 Luke is fearless. Scared money don't make money.
Similar Posts: