June 26th, 2009 by
Esther Inglis-Arkell
|
A few weeks ago I made a post about how most comics had a 'shoot-yer-henchmen' scene, a depraved act of violence to show that the bad guy meant business and to angry up the reader's blood.
Alert reader Alex Nuan sent me these: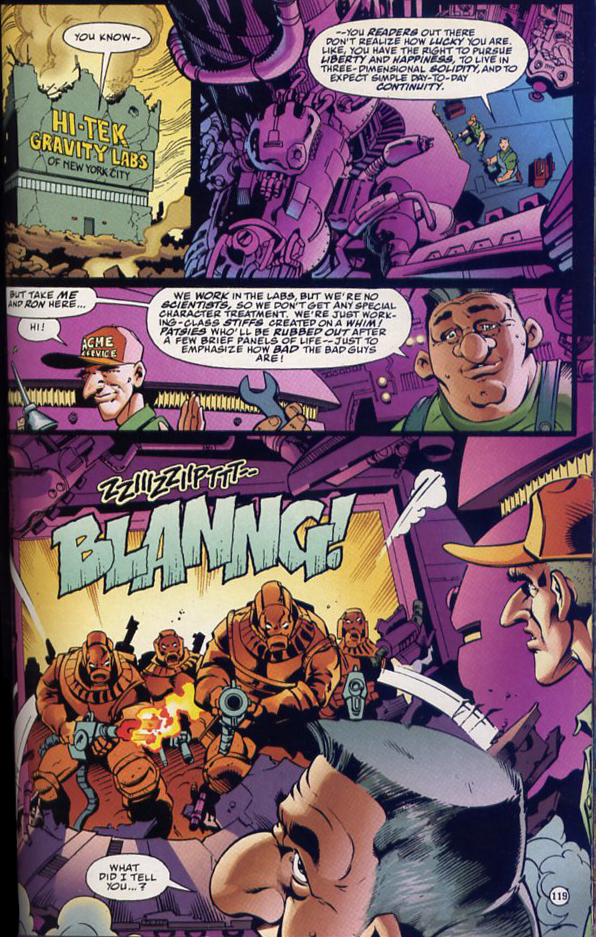 In Lobo The Duck #1, Alan Grant and Val Seimeks make a passionate plea to the reader, which I display to all creators everywhere.
Do not add to their suffering! 
Hath not a minor character brains?  If you point a laser at him, do they not boil?  If you drop him out into space, doth he not scrabble pathetically at your sealed space-power-dome, trying to get back in?  For a while, at least?  And if you summarily execute him as a way to demonstrate your villain's power, shall he not revenge?
Arise oh those abused by storytelling!  Arise and be free!
Similar Posts: