February 13th, 2009 by
david brothers
| Tags:
black history month 2009
,
Colored Commentary
,
DC comics
,
nighthawk
,
superman
You want to know the problem with doing A Very Special Issue of a comic book? Nine times out of ten, it ends up being stupid.
JMS's Nighthawk is my usual punching bag for this sort of thing. He's basically a black nationalist. A better way to describe him would be as a "high school rebel." You know the kid that read a bit of Marcus Garvey, maybe a little Ellison, and now he's all "whitey" this and "cracker" that? That's what Nighthawk is. He's ostensibly there so that JMS can make a point about race, but it's been a few years and I have no idea what that point could be, other than something completely surface level. Racism is bad? Black people can be racist, too? One time a black guy called JMS a cracker, and JMS felt really guilty about possibly having a racist thought in response, so Nighthawk is his penance, always there to chastise him and keep him on the straight and narrow? I do not know.
I read Superman 179 recently, which was co-plotted by Geoff Johns and Jeph Loeb, with scripting by Loeb. It's A Very Special Issue of Superman. It's the one where he comes face to face with Race and conquers the fell beast. I'm going to let this excerpt tell it.






So, what have we learned? That being an alien is just like being black? That sometimes black people get angry? That whitey is wrong AGAIN? That Superman is the smuggest jerk alive?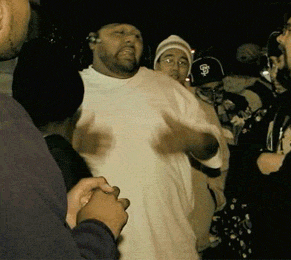 Now raise your hand if you didn't know any of that before you read this issue. In fact, raise your hand if this portrayal of the subtleties of black/white interactions and inner city social politics is deeper than, say, what you learned about that back in kindergarten. No hands?
What, exactly, are we supposed to take from this?
This kind of story goes nowhere, says nothing, and is just one of those books that get done just so someone somewhere can check off a box and pat themselves on the back, for lo, they have written about racism and found it good. Look, there are even references to things black people like! Muhammad Ali! Malcolm X! We put "Fight the Power!" on the cover, that's some straight up Public Enemy right there, boyeee! Plus! Hold on, get this, man!
Muhammad X is from Harlem!
Black cred? Skyrocketing, baby! Another issue like this and I bet we can totally dap up our homies, smoke Newports, drink foties, say nigga, and dance with black chicks without getting funny looks!
There's a few bars from an OutKast song that I'm overly fond of. It's about authenticity and appearances. "Now, question. Is every nigga with dreads for the cause? Is every nigga with golds for the fall? Naw, so don't get caught up in appearance."
In short, Superman 179 is dressed up like it's down for the cause. It's a story that's ostensibly about how Superman is beyond race. He's a human being, and human beings aren't racist to other human beings. Even then, Superman will look out for Harlem and spend some time thinking over race. He's Superman, of course he's just that awesome.
Don't be fooled. This grade school, Mickey Mouse, chirping bird approach to race is foolish. No one learns anything, it gives the hero a chance to be either pompous or admonished, and in the next issue, whoops, Harlem's gone again! Superman's back saving a mostly white cast! Ron Troupe, Superman's brother-in-law is now divorced and MIA!
Superman 179, and books like it, are lip service in the worst way. They are an acknowledgment that race is a Thing, with a capital T, that must be dealt with in some way that usually does not involve punching. However, it will involve speeches, navel gazing, and a healthy lack of perspective, not to mention the general low level of quality. It's false representing.
"We're down with you!" books like this seem to say, but its eyes are hiding a corporate cunning. "We're going to hook you, and you will like it, because we understand what you, a black person, go through daily! We did our part, now read Superman monthly, $2.99!"
Please. It's a strikingly cynical approach to the whole subject, and one that isn't at all thought out, at that. We know racism is bad. I've known that on a very real level since kindergarten. And yet, the comic books that keep talking about it keep doing it on the level of a four year old, with a hard black and white philosophy applied to situations that are anything but.
The problem is that we aren't stupid, and we might have paid for it, but we ain't buying it. Try again, kid. Maybe you'll get a cookie when you write a good book, instead of going for a cheap pop.
Similar Posts: