January 12th, 2009 by
david brothers
| Tags:
Batman
,
DC comics
,
faces of evil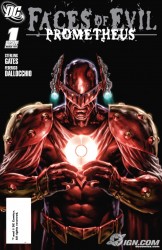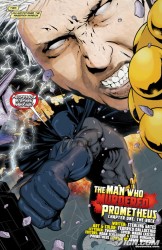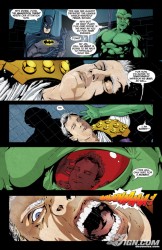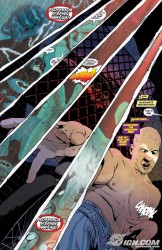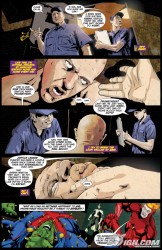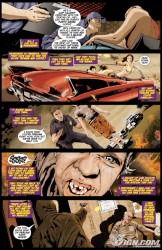 I yapped this preview from
IGN
. Don't bother clicking, IGN is terrible.
Basically, this is a pretty good way to show that retcons are pretty much a lame storytelling device. Nine times out of ten, it's just another way of saying, "Welp, we screwed up and we don't want to have to deal with the consequences." Sometimes it's something like, "We need this character to be in this position for this story to work and don't want to do the in-betweening."
Retcons can be used well, but by and large, they are about sidestepping consequences. Hal Jordan murdered a whole bunch of people, and so far, it seems like his punishment is to get called a stupid earthman and sneered at once every eight months or so. Why? Because he's Hal Jordan, Hero, and DC Comics needed him to be a Green Lantern for some reason. Sinestro? He ain't dead! Why, he faked his death! Why? Because Hal Jordan needs Sinestro as a villain. Jean Grey isn't dead, she's just in the bottom of a bay. Why? Because we need a team featuring the original X-Men. Prometheus? He hasn't been looking like a buffoon all over the DC Universe for years. He's been all locked up, who is that other guy? He's just some guy who acts just like him, has the same gimmick, costume, personality, and powers.
This is stupid. There's dozens of other ways to get around Prometheus being an idiot. Faulty tech. A deep-seated fear of Batman (it worked for Deadshot). Slumming it and trying to stay off the radar. Anything but "it wasn't him, nope."
That's just lazy.
Similar Posts: