December 7th, 2011 Posted by Gavok
While in the midst of dropping the ball on their epic CM Punk story, WWE put together a match between John Cena and Rey Mysterio for the WWE title with no prior advertisement on free TV. Now, while Cena and Mysterio are not my favorite guys in the company, I can't help but think that they screwed up by not trying to siphon money out of what could have been a major money match. Not only is Cena – the guy who claims to be an underdog – taking on someone who is actually an underdog, but the whole thing is like Hogan vs. Warrior for this generation of wrestling-watching children. More than anything else, it's one of the few fresh matches.
I looked into it and found that prior to this, they had clashed years earlier on Smackdown for a tournament. That got me to thinking about the surprising nature about wrestling's history. There's always plenty of trivia to be found, no matter how long you follow it. Who knew that the tag team the Blade Runners would each go on their separate ways to become two of the most popular names in the late 80's/early 90's as Sting and the Ultimate Warrior? At a Tribute to the Troops show, when Steve Austin entered the ring and delivered a Stone Cold Stunner in response to John Cena giving him the "You can't see me!" gesture, who knew that this would be such a significant footnote?
There are a lot of matches in wrestling history that fit this bill. Dream matches that aren't in the right time frame to be labeled a dream match. One man might be in the twilight of his career, facing a new up-and-comer who's yet to prove himself but one day will. Maybe a classic matchup will take place a decade before either man is worth knowing. Two men regularly separated by story and company may have mingled ever-so-briefly on a TV match that nobody truly remembers.
With the help of Something Awful's Punchsport Pagoda sub-forum, I've put together a list of the 60 matches that make me lift my eyebrow and say, "Wow. That match actually happened." Jobber matches, house shows, C-level shows, forgettable Raw segments and more that look more interesting in retrospect. Today we'll start with 60-41.
I should note that while I've been watching wrestling forever, I don't know enough about Japanese wrestling to include it. Granted, I have some matches that take place in Japan and even a few with Japanese wrestlers acting as tag partners, but I'm too out of my element to measure matches like Inoki vs. Sid and Great Sasuke vs. Bob Backlund. For that, I apologize.
Let's get started.
60) VADER vs. THE ROCK
WWF, 1997/1998
YouTube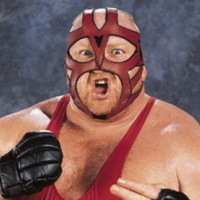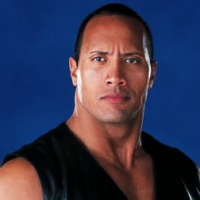 Vader vs. Rock isn't an overly rare match as it happened three times on Raw over the course of 97/98, but there's a generational changing of the guard that makes it feel unique. The first time around, it was Intercontinental Champion Rocky Maivia defending against the big heel Vader, who had Paul Bearer and Mankind in his corner. The match appeared rather even until Mankind needlessly interfered and hit Rocky with an urn, getting Rock the DQ win.
Later that year, the two faced off again, this time with Vader as the face and Rock as the heel. On one hand, Rock was distracted by Steve Austin watching the match on top of a monster truck with AC/DC blaring. On the other hand, Vader was constantly attacked behind the ref's back by the Nation of Domination and the Artist Formerly Known as Goldust. Vader completely no-sold the People's Elbow to the point of throwing Rock off of him and then took after Goldust, getting himself counted out.
Once again, they fought, this time as a qualifying match for the King of the Ring tournament. This time, Vader got taken out by interference by Mark Henry, who splashed him on the outside and made him easy pickings for a Rock Bottom. Rock won, making it 3-0.