September 22nd, 2008 Posted by Gavok
It's been a while, but here's another bunch of memorable segments from comics past and present altered in the name of comedy and, sometimes, spite. To start, here's something form the end of What If: Annihilation.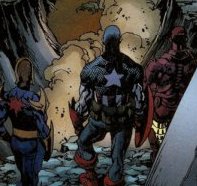 Next up, the Sinestro Corps War ends in a way that legitimately made me kind of sad. What kind of monster am I?