September 26th, 2010 Posted by Gavok
Welcome to another week of This Week. Not as many comics from my end as usual, but I have David tossing me a couple, as well as contributors Was Taters and Space Jawa. As I start these off in alphabetical order, I find myself asking: what tracks does Emma Frost have in her earrings?

Astonishing X-Men: Xenogenesis #3
Warren Ellis and Kaare Andrews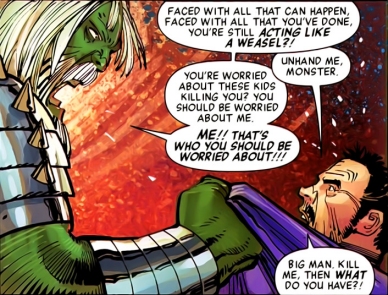 Avengers #5
Brian Michael Bendis and John Romita Jr.