August 9th, 2011 Posted by Gavok
So I'm watching last night's Raw and I'm thinking about this whole CM Punk/Cena angle and it hits me.
– CM Punk is a guy who felt the need to retire.
– CM Punk unretired because he feels he's needed and has an obsession when it comes to beating people up while wearing tights.
– He's sick of an unbeatable, wholesome, insufferable superhero of a man who appears to be a tool for the system.
– His actions lead to a massive cult following with people dressing like him and pumping their fists in the air in his name.
– For standing in the face of the system and going too far, they end up sending that unbeatable super dude after him.
– CM Punk feels that they could have changed the business, but he's a political liability and John Cena… John Cena's a joke.
– In his most private moments, John Cena will have to remember the one man who beat him.
In other words, the CM Punk angle is Dark Knight Returns.
"The rest of us learned to cope. The rest of us recognized the danger – of the endless envy of those not blessed. Jericho went back to his band. Brock went to the octagon. And I have walked the razor's edge for so long… But you, Punk – you, with your wild obsession."
"I will never forget Colt Cabana. He was a good soldier. He honored me. But the war goes on."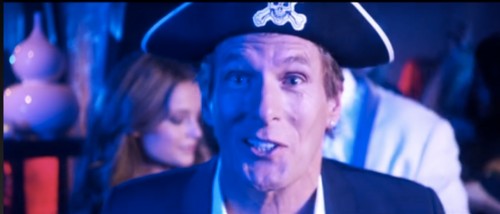 NOW BACK TO THE GOOD PART!