April 2nd, 2009 Posted by Gavok
I mean, there's Incredible Hercules and Agents of Atlas and all, but I hold a place in my heart for this recap page for Dr. Doom and the Masters of Evil #3.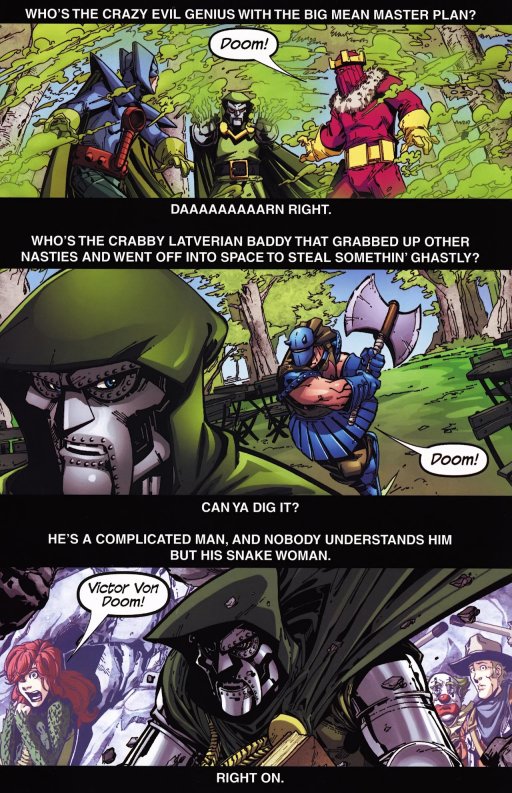 Indeed.
It really is a fun miniseries and it's kind of a bummer that it's only four issues rather than six. Also fun? Marvel Assistant-Sized Spectacular #1. Not only do we get a story about D-Man as the Captain America of the Iraq War and Jason Aaron writing American Eagle, but a lengthy Mini-Marvels story starring Hawkeye. I love those.