June 30th, 2013 Posted by Gavok
Getting closer and closer to the 200th week, it's This Week in Panels! Got a lot of stuff for this entry, helped out by the likes of Gaijin Dan, Matlock, Was Taters, Space Jawa and Jody, so a big thank you to all of them. Unfortunately, nobody read Captain America this week of all weeks. Not that I expect Jody, since he's of the Canadian persuasion.
This coming Saturday, I'm going to be performing improv at the UCB East theater in the East Village. So for anybody in New York with time and five bucks to spare, go check it out. Jokes will happen!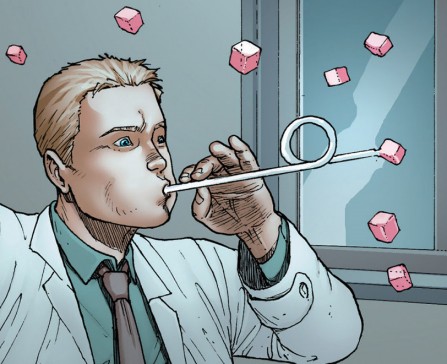 Age of Ultron #10AI
Mark Waid and Andre Lima Araujo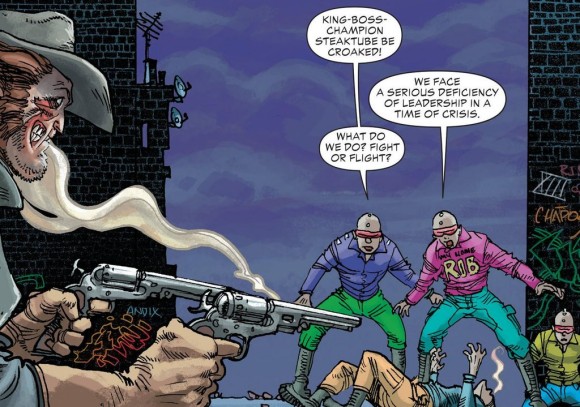 All-Star Western #21 (Matlock's pick)
Justin Gray, Jimmy Palmiotti, Moritat and Staz Johnson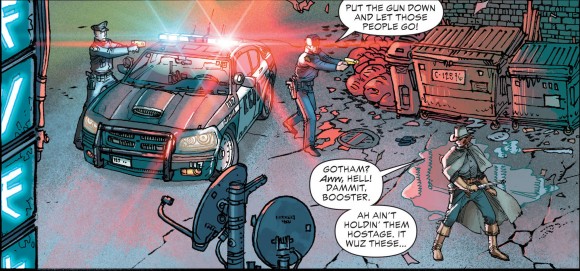 All-Star Western #21 (Gavin's pick)
Justin Gray, Jimmy Palmiotti, Moritat and Staz Johnson