September 14th, 2011 Posted by Esther Inglis-Arkell
This was Amanda Waller.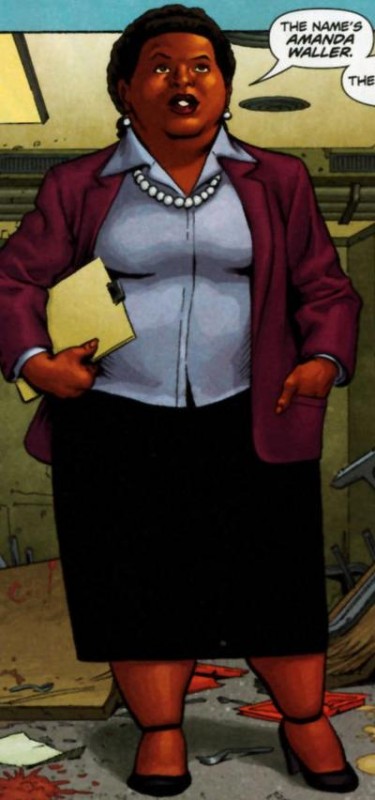 And this is Amanda Waller.

Because why have a reboot if you have to draw even one female character heavyset, over forty, plain, or with her shirt completely buttoned up.
Seriously, though, a gorgeous supermodel with huge boobs that she is prominently displaying!  What fantastic character innovation this is!  What a change from other female characters in the DC universe!
I guess there's a chance that this could be an impostor.