February 3rd, 2011 Posted by david brothers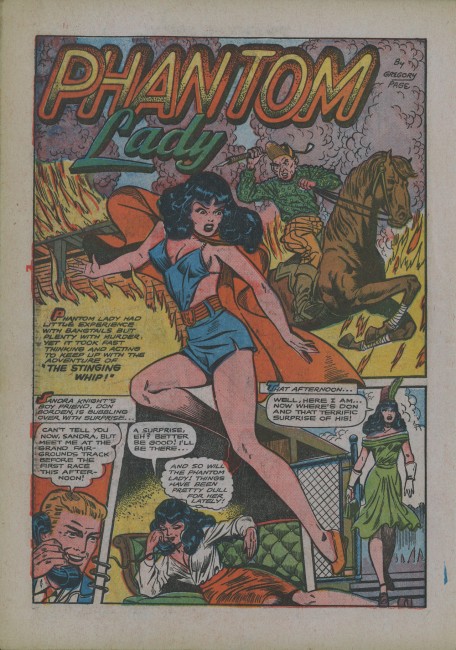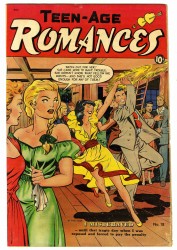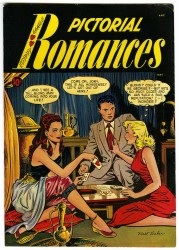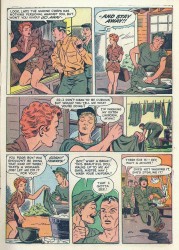 Matt Baker
Selected Works:
It Rhymes With Lust
,
Matt Baker: The Art of Glamour
(forthcoming)
Matt Baker's another creator whose name I'd heard in passing but never realized was black until a couple years ago. C'est la guerre, right?
Baker's a master of good girl art. There's the obvious, of course–pretty girls in comics are great as a general rule. But on top of that is something a little less obvious. Drawing pretty girls isn't as simple as heaving bosoms, full lips, big butts, and pokey nipples. You can't just draw smiles and long legs. You need to be able to draw grins and gams. Skintight clothes are all well and good if you're lazy, but good artists will throw in fantastic looking dresses, interesting heels, great hats, fabulous hair, and a good sense of humor. What's more–no two women will wear the same outfit. Proper good girl art requires a certain level of skill that simple T&A-centric art doesn't.
Baker had all of it down pat. His Phantom Lady work is top notch, as goofy as it is sexy and heinously violent. There's another strip of his that I like called Canteen Kate. Kate worked with a bunch of Marines, and her stories are somewhere between Milton Caniff's Male Call and I Love Lucy. It's all slapstick and goofy pratfalls, but it's enjoyable.
Baker knew what he was doing, and he excelled at it. The thing is, good girl art is good for comics, period. It shows an attention to detail that needs to be present to make good comics art. Look at how John Romita turned Amazing Spider-Man into the most exciting romance comic ever, due at least in part to some good girl stylings. You can't hack this stuff out or else people will get bored.
I could look at Matt Baker's work all day long.