October 28th, 2013 Posted by Gavok
Hello, and welcome to the early morning edition of ThWiP. This week gave us the final issue of Venom, which was not only a disappointing finale, but it actually brought back crap from the Daniel Way run into continuity. That'll have to wait for its own post within the week. On the other hand, Superior Carnage has been killing it, no pun intended. There's one more issue left and I wouldn't mind if the cliffhanger situation is Carnage's new status quo.
In terms of backup, I have Gaijin Dan, Brobe, Space Jawa and Was Taters.
I had a bunch of stuff go up on Den of Geek US last week. The 13 Most Bizarre Appearances by Horror Icons in Media, which features Freddy Krueger being defeated by Dokken, Pinhead playing poker with Lemmy and Jason being a guest on Arsenio. The 25 Most Insane Rifftrax Shorts, which was especially fun to do research for. Then there's the 15 Craziest Venom Moments, which is mostly just a Cliffnotes version of We Care a Lot. I was also tasked with gathering images for my friend Marc Buxton's post on the 10 Greatest Supernatural Stephen King Villains and the entry for the Leatherheads is proof of that.
Now panels.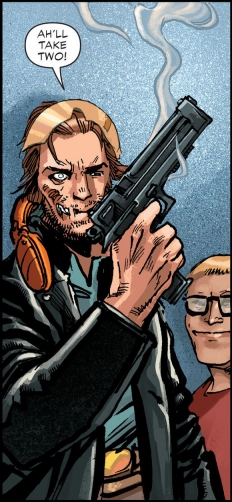 All-Star Western #24
Jimmy Palmiotti, Justin Gray and Moritat

Aquaman #24
Geoff Johns and Paul Pelletier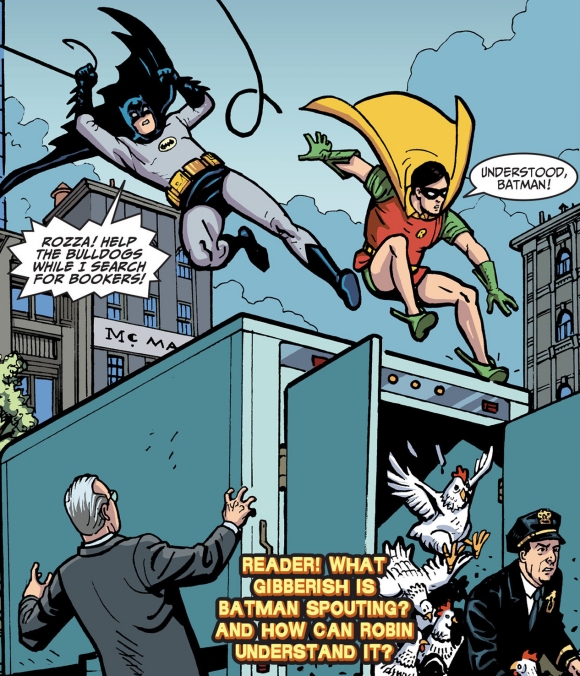 Batman '66 #17
Tom Peyer and Ty Templeton