April 15th, 2011 by
david brothers
| Tags:
grant morrison
,
jim lee
,
wildcats
Lotta talk about Wonder Woman on Twitter recently, I figure due to the TV show, but she's a character I could never really get into. My eyes just kinda glaze over. There have been bits and pieces (JLA Earth 2 by Morrison and Quitely, JLA Classified: Ultramarines by Morrison and McGuinness, sometimes the cartoon), but overall? I dunno, never clicked.
When it comes to women from an isolationist Amazon culture turned superhero who has a dopey blond-haired military dude for a love interest and a little sister who is also a hero, Zealot will always have my heart: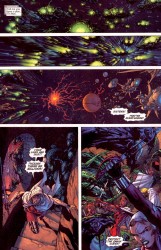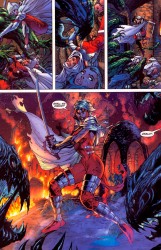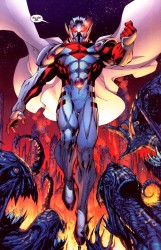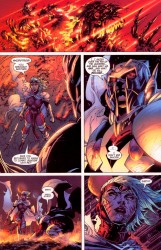 She's basically Wonder Woman + All The Good Parts of Wolverine + Aristocracy + Guilt-free Violence. Wonder Woman's always felt a little fluid to me, like people couldn't ever decide what she was beyond "She's in the Trinity, and sometimes she kills people I guess. Oh, no, wait, killing is wrong, so all of this awesome armor and her armory is uh ceremonial."
Izza shame there's only been something like three and a half readable Zealot stories ever, though. Great in theory, mumblemumble in execution.
Words on that one by Grant Morrison, pencils by Jim Lee, inks by Scott Williams, colors by Alex Sinclair. Wildcats #1. #2 is undoubtedly lost and gone forever.
Similar Posts: