February 11th, 2011 by
david brothers
| Tags:
bhm11
,
dwayne mcduffie
,
milestone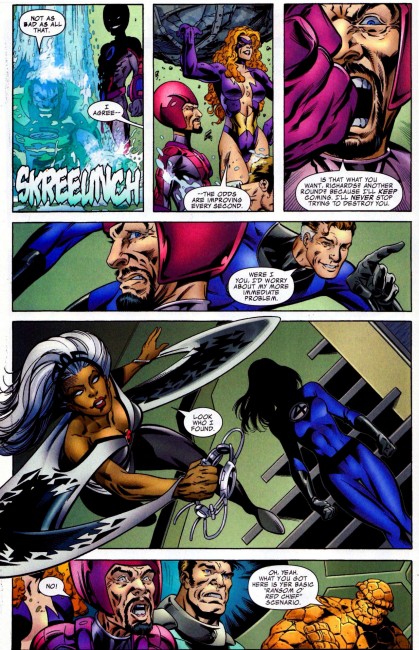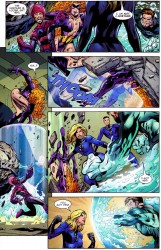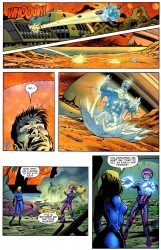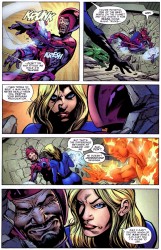 (pencils by powerful paul pelletier, inks by rocking rick magyar, colors by preening paul mounts)
Dwayne McDuffie
Selected Works: Hardware: The Man in the Machine
, Icon: A Hero's Welcome
, Static Shock Vol. 1: Rebirth of the Cool
Just by a happenstance of birth, I was the perfect age for Dwayne McDuffie's work to have an effect on my, what, mental growth? Racial consciousness? Whatever smarty art type of word you want to use. Spike Lee's Malcolm X was a watershed moment for me. Less watershed, but still important, was the formation of Milestone Media, courtesy of McDuffie, Denys Cowan, Michael Davis, and Derek T Dingle.
In hindsight, the Milestone books I was really checking for as a kid (Static, Blood Syndicate) weren't McDuffie joints. He was working on Icon and Hardware, which I tend to think of being more adult oriented rather than teen. I didn't read all the way through those until I was grown. Despite that, the fact that Milestone existed was big for me. It showed that there coule be actual black people in comics. The company was full of people who looked, acted, and talked like people I knew. This is a big deal, believe it or not.
Years later, McDuffie helped shepherd Static Shock to beating Pokemon in ratings on TV. After that, he helped make me a believer in the JLA by way of the cartoon. Still later came a sequel to Secret Wars called Beyond!
and his all-too-brief run on Fantastic Four: The New Fantastic Four
and The Beginning of the End
. He did all of this while maintaining a career making successful cartoons.
McDuffie did the job, and he kept doing the job. He's built up a body of work that most people in his field should be jealous of and that fans should be thankful for. I'm thankful for the fact that he's cognizant of his power as a creator, and simply tries to create worlds that reflect the ones we live in now. That was a big help as a kid, and his career has been an inspiration as an adult.
Similar Posts: