June 6th, 2010 by
david brothers
| Tags:
Conventions
,
DC comics
,
ian sattler
A serious topic came up about how characters who are minorities who happened to be legacy characters like Ryan Choi are killed off so their caucasian counterparts can return and how they feel like they are being cheated or sidelined out of their roles. Sattler took a more serious tone. "It's so hard for me to be on the other side because it's not our intention. There is a reason behind it all. We don't see it that way and strive very hard to have a diverse DCU. I mean, we have green, pink, and blue characters. We have the Great Ten out there and I have counter statistics, but I won't get into that. It's not how we perceived it. We get the same thing about how we treat our female characters."
–Ian Sattler, DC Nation @ Heroescon
You walked into this one, man.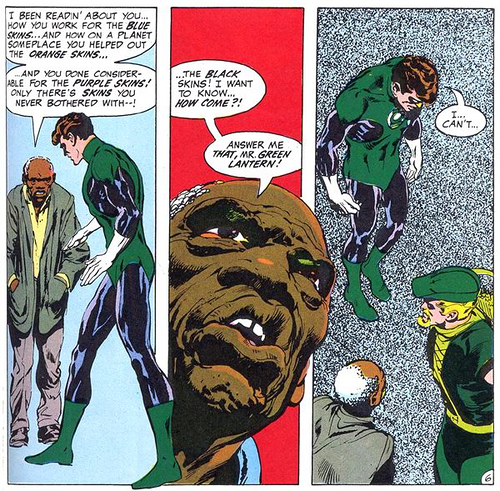 And honestly, if you think blue characters count toward "a diverse DCU," you've got some issues… problems you need to iron out.
Similar Posts: