August 27th, 2007 by
david brothers
| Tags:
4th world
,
DC comics
,
jack kirby
,
walt simonson
I've been on a real Kirby kick lately. I keep telling people that only Grant Morrison and Walt Simonson are allowed to write Kirby concepts. Here's more proof.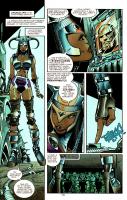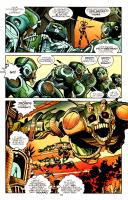 It's Kirby-esque without aping him. The Suicide Jockeys are that perfect mix of absurd and terrifying. "Death is life's objective! Death is life done right! So lock an' load! Let's hit the road! The jockeys ride tonight!"
Actual text later on!
Similar Posts: