April 5th, 2010 Posted by Gavok
Better late than never, I guess. For those of you who haven't read up on the site in the past few days, I hit a snag on writing this entry thanks to a mixture of fatigue and sickness. The lack of sleep even led to some actual paranoia where the slightest sensation in one of my legs or arms would lead to my frantic belief that I was suffering a heart attack or diabetes or whatever. Anyway, I got over all that, but it completely killed my writing momentum. Now it's time to right that wrong.
People have been wondering about Wrestlemania 26 and how it ranks on the list. I have a lot on my plate as it is, so I'm not going to go into too much detail. A lot of the matches were simply good or pretty good, but not great. The main event is phenomenal and I'd consider it better than Wrestlemania 25's Michaels/Undertaker match. Batista/Cena is pretty good, outside of the completely cookie cutter ending. Vince McMahon vs. Bret Hart is not only horrible, but I can definitely say it's the worst male match at any Wrestlemania. I'd even rather watch Undertaker vs. Giant Gonzales.
Using my rating system based on how I remember liking each match, it ends up ranking at #11 1/2. It's worse than Wrestlemania 14, but better than Wrestlemania 21. Though to the show's credit, it did help lead into this.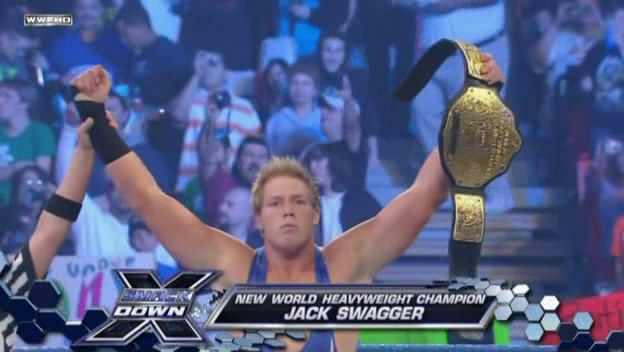 And the world has been a better place since. Thank you, Jack.