March 23rd, 2010 Posted by Gavok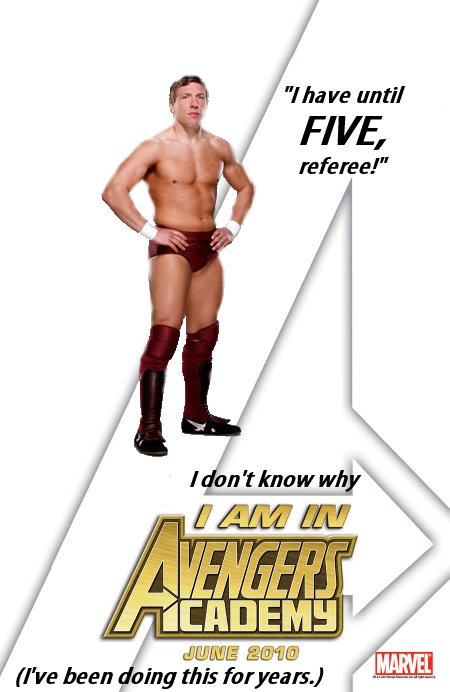 It's Tuesday, meaning NXT is on tonight. If you are a wrestling fan and you aren't watching NXT then you're doing it wrong. You should fix that immediately. It's the best show the WWE's put on in years.
For the remaining days of this countdown, I'm going to do something called Tales of Wrestlemania. The events of consecutive Wrestlemanias have a way of telling an abridged story of some wrestlers' careers. Their matches act like stepping stones to greatness and links to a higher profile. Or perhaps they show a decline in one's career. Let's start it off with Tito Santana's profile.
Wrestlemania 1: Not only does Tito Santana open the show, but he wins the very first Wrestlemania match. Later in the night, he helps out Junkyard Dog by convincing the referee to reverse his decision in the JYD/Valentine match. Valentine keeps the Intercontinental Championship, which will allow Tito to eventually win it from him. Things are looking good.
Wrestlemania 2: Tito and his good friend Junkyard Dog are now working together as a tag team against the Funks. Junkyard Dog gets clobbered by a megaphone to the head and gets pinned. Oh well. At least Tito wasn't the one pinned.
Wrestlemania 3: Tito finds himself in another tag match. He and the British Bulldogs are up against the Hart Foundation and Danny Davis. Davis? He should be easy pickings. Unfortunately, Hart's megaphone gets used again, this time on Dynamite Kid. Crap, another loss. Still, Tito didn't take the fall. There's still that.
Wrestlemania 4: Tito's found a better partner in Rick Martel. They're even the champions! They lose those titles to Demolition because YET AGAIN, Tito's partner gets hit with the heel manager's weapon. Goddamn it.
Wrestlemania 5: Okay, Strike Force has been on the shelf for a few months, but things are back to normal. They're going to beat the Brainbusters and… where is Martel going? Well, great. Not only is Tito alone, but he has to be the one who gets pinned. This tag team stuff is for the birds.
Wrestlemania 6: All right! Singles match! Against the Barbarian, who has also broken away from the tag world to do singles matches. Maybe Tito has a chance– nope. Clothesline off the top rope turns him into an accordion.
Wrestlemania 7: Okay, certainly Tito can defeat the Mountie, right? Nope. Taser to the gut after about a minute in.
Wrestlemania 8: Tito's back with a revitalized gimmick. Maybe that will help him beat this Shawn Michaels guy. Nope. Not only does he lose, but it's a stinker of a match. Seven losses in a row at this point.
Wrestlemania 9: Yes! Tito Santana finally gets a win again! It's against Papa Shango! …Unfortunately, nobody sees this, since it's delegated to a dark match. Sorry, Tito.