February 6th, 2007 Posted by Gavok

Welcome to the fifth installment. Took me longer than expected, but a lot of these guys are big names. If you reach the end of the article, Batman will reward you with his greatest quote ever.
CABLE
New Mutants #87 (1990)
Originally, Cable appears in Uncanny X-Men #201 (1986) as a baby, but I figure it would probably make more sense to show his real introduction. The story begins with a terrorist act by a team of Stryfe's henchmen in some facility. The only one I actually recognize is Four-Arm. After they leave, a new figure enters through a hole in the wall.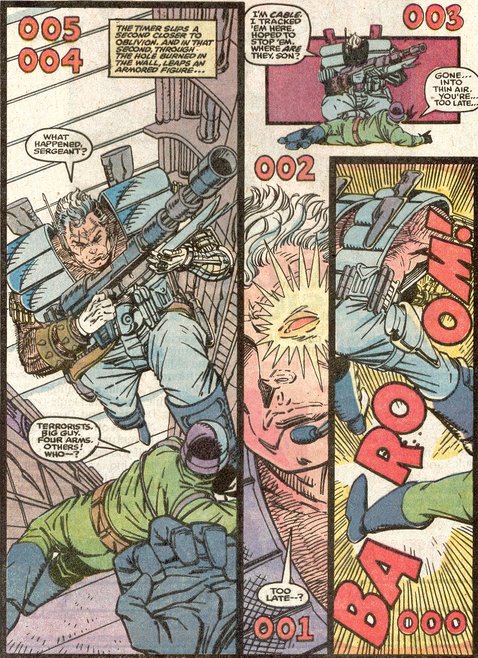 Cable tracks Stryfe's team on their next mission, where they plan to kidnap a couple kids out of a government facility. He takes the battle to the enemies, but their numbers eventually overwhelm him. He's left to die and the mutants get away. The issue ends with Cable in military captivity, thinking about how he went at this the wrong way. He's going to need help.