November 8th, 2008 Posted by Gavok
Yesterday was literally the calm before the storm, as we got to briefly check in with the Fantastic Four, the Ultimates, as well as Spider-Man and his amazing friends. You know, that's pretty rare for a Loeb comic. We got FIVE single pages without the sudden, blatant two-page spread. It's a start.
Now let's push forward.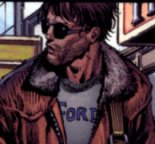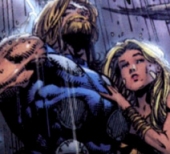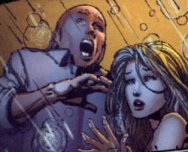 Huh. I didn't intend this, but if you look at those thumbnails, it looks like Thor has suddenly transformed into a big, bald guy.
Thanks to ManiacClown. The second page was more or less his baby. Now it's stuck in my head.
Tomorrow it's time for the tragedy to begin. I mean tragedy in terms of the story. I mean… You know what I mean!