December 4th, 2008 Posted by david brothers
This is incredible. I jacked it from Xclusives Zone, major props to Shaun Boothe for doing it.
There are the only two things I like enough to hang as posters on my wall. One is the original art to this: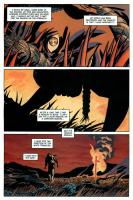 The other is this.
The man is a superman.