June 5th, 2010 Posted by Gavok
It's time to talk about the second half of Mr. T and the T-Force, but first I thought I'd bring up the trading cards. Most issues would come shrink-wrapped with Mr. T and the T-Force cards. They would tend to show either cover art or a choice panel on the front while the back would include a quick explanation of how Mr. T is awesome in the light of his environment and a quote from T himself. Here are a couple of them for you.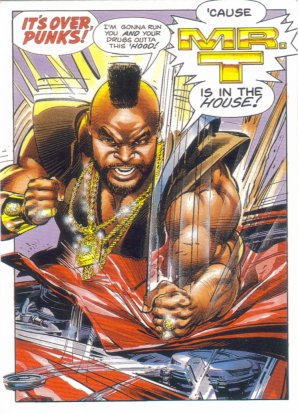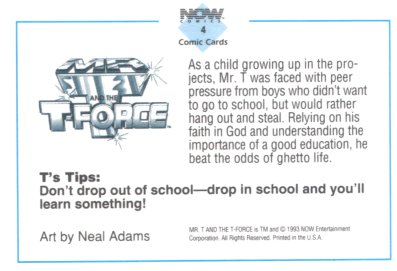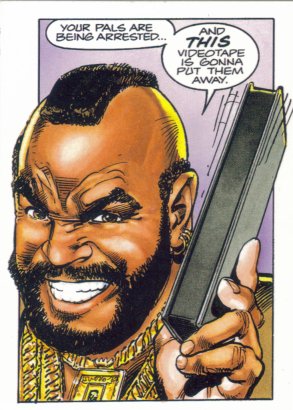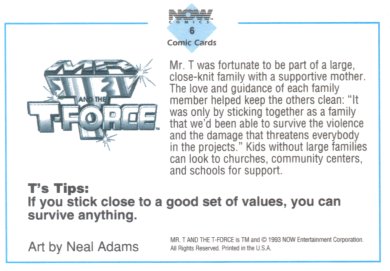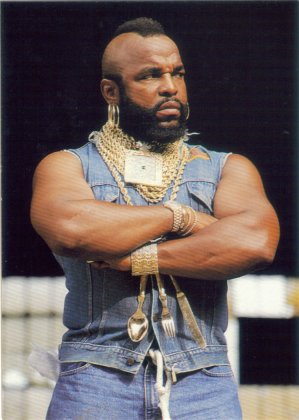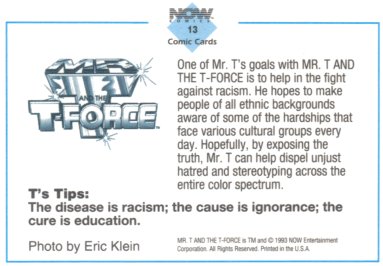 Note: Mr. T and the T-Force has zero mention of racism.