March 25th, 2011 Posted by david brothers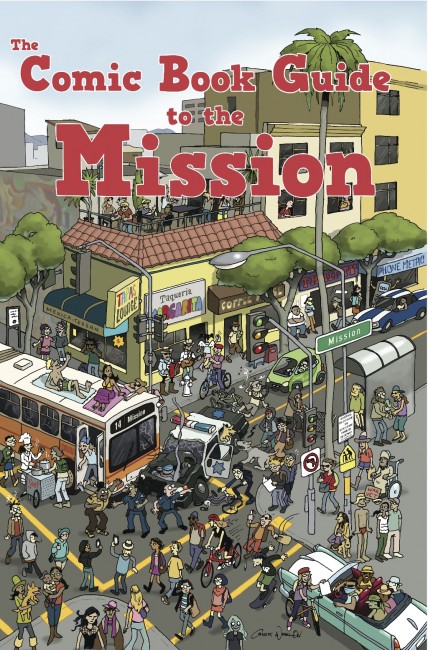 –
The Comic Book Guide to the Mission
is an anthology of stories edited and curated by my friend
Lauren Davis
. She enlisted some great writers and artists to tell stories about San Francisco's
the Mission
. There's a wide spectrum of experiences in the book, and it's a neat trip through an area that I rarely visit for some reason.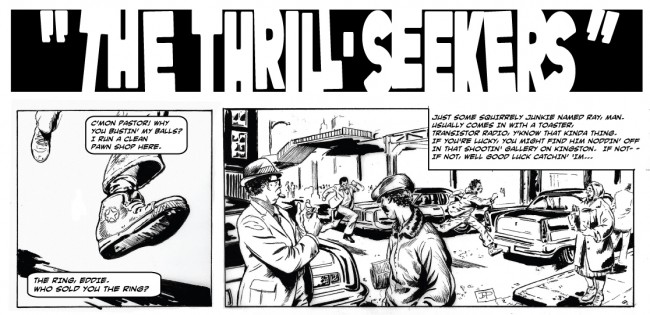 -Jay Potts, creator of World of Hurt, has started a Kickstarter campaign to get his webcomic printed in a nice HC. A quote from the page:
The first storyline, entitled "The Thrill-Seekers" finds Pastor in the middle of a search for a missing college student named Alicia Patterson. When Pastor's missing person case turns into a murder investigation, his relentless quest for justice takes him from the city's ghetto to a secret club of powerful, high society hedonists.

This Kickstarter project was started out of my desire to raise the funds to self-publish a graphic novel which collects the The Thrill-Seekers storyline. The graphic novel will also feature bonus material, such as production sketches, layouts and an introduction by author and filmmaker, David Walker of BadAzzMofo.com. The graphic novel will be an 88-page hardcover book with a landscape format of 13″ X 6.5″ to match the original dimensions of the comic strip. Although the interiors will be black & white, the cover will be in full color. Part of the Kickstarter funds will also be used to pay for an artist to paint over my cover pencils to recreate the classic, pulp feel of a Blaxploitation movie poster.
You might remember Jay from this monster interview from last year's Black History Month series. I'm a pretty smart guy, and I'm smart enough to know that Jay is somebody worth paying attention to. I'm planning to donate to the campaign because, my fetish for digital books aside, this is a book I wouldn't mind owning in print. World of Hurt is good, man.
-I bought Joell Ortiz's Free Agent
the other day. It leaked late last year on Amazon and was quickly pulled. I forgot about it until recently, and found that it actually came out in February. It's not bad, maybe a solid B. He uses a little too much hashtag rap (That's where you kick a punchline and then explain it… Drake.) for my tastes, but Ortiz is an extremely lyrical dude. For every hashtag rap he kicks, he busts out several tongue twisting skyscrapers, so I guess I can't complain too much. It sticks out like a sore thumb, though. The title is apt–it feels like an album where he's trying to prove his worth. He raps about himself, rapping, murder, drugs, and women (hip-hop's favorite subject matter, in order of popularity) and does it well.
The guest features are surprising solid. Joe Crack goes in on his, but the highlight is probably "Put Some Money On It," where the Lox, especially Styles P, come off real hungry. Jada's got that old Raekwon slow-flow menace going on, too. "Killing niggas with the flow, H1N1." "Call Me" makes me hope that Novel and Joell put together a full-length that I can buy some day. They work well together.