May 15th, 2012 Posted by Gavok
Last time, I went from the dying days of WCW to the beginning of John Cena's seemingly endless run as WWE's top guy.
A big name I haven't talked about in a while is Triple H. While Austin, Mick Foley/Mankind and Rock left the company in the early 2000's, Triple H continued to rise to the top. A storyline marriage to Vince McMahon's daughter Stephanie led to the two getting together and becoming married for real. Triple H spent most of these years as a heel and became rather unbearable as a top name. He was champion for most of the time, would drone on for about 20 minutes at the opening of every show and when tasked with feuding against rising faces who really needed the big win to make them superstars, Triple H instead used his backstage pull to stay on top and win the matches. The most notable is his match against Booker T at Wrestlemania 19, where the lead-up featured Triple H heavily insinuating that black people don't get to become champion. Logic would dictate that Booker would HAVE to win in the end, but Triple H beat him rather decisively and Booker's career never really recovered. Other people who have feuded with Triple H and had their careers hurt in one way or another include Chris Jericho, Kurt Angle, Rob Van Dam, Chris Benoit, Kane, Randy Orton and Sheamus. When confronted about this in interviews, Triple H would reflect on how much he was buried due to his Ultimate Warrior match and the year following the MSG Incident and still became a top guy despite not having to beat anyone major… willfully ignoring everything Mick Foley did for him. Triple H was sneaky like Hogan, but smart enough not to ever let it bite him on the ass, while also a far better performer. Hogan burned too many bridges while Triple H is set to run the WWE when McMahon steps down for good.
Speaking of Hogan burning bridges, I have to hit a tangent and mention one of his funnier moments. Hogan made the occasional appearance for a special feud now and again as he and McMahon were still under good terms from the post-WCW run. Shawn Michaels had returned from a lengthy back injury after four years and a story was set up where he begged Hogan to come out of retirement for one last match. They teamed up a couple times and Michaels attacked Hogan out of nowhere so set up Hogan vs. Michaels. The idea was that they'd have two matches as faces with Michaels winning one and Hogan winning the other. Once it was in motion, Hogan nixed the plans and used his political power to make it so that Michaels was the heel so that Hogan didn't have to worry about a crowd that would either be split or even booing him. Then he finagled it so that there would only be one match, taking place at Summerslam 05, and he'd win before leaving for another year. The thing about Michaels during all that time he was injured is that he had found God and became a better man, working to undo the asshole he was during the 90's. He'd eventually even make peace with Bret Hart over their mutual hatred and the Montreal Incident. That said, based on what a turdburglar Hogan was being, Michaels went back to his old ways when the match happened and in this case, two wrongs made a right. Sometimes a wrestler would mess with an opponent he outright hated by going off-script and acting unaffected by the offensive attacks. Michaels went the other direction, acting as if everything Hogan did to him was equal to being hit by a speeding truck. He flew all around the ring and flopped across the mat like a fish at every punch and kick, making Hogan look like a complete fool.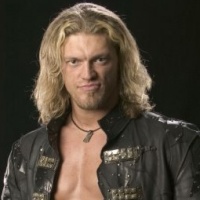 The John Cena backlash increased the more his endless title reign became unbearable, coming to a head when conniving heel Edge won the belt off of him through an unfair-yet-amusing way. The ratings suddenly spiked in reaction to this momentous shift, but it was quickly smacked back down. The company was insistent on setting up John Cena vs. Triple H at Wrestlemania 22, so they almost immediately had Cena win back the belt. Amusingly, Triple H was very critical of Kurt Angle, who feuded with Cena months earlier and couldn't get the fans to boo him over Cena, even when he referred to himself as a Jesus-hating racist. Despite Triple H's criticisms, he too ended up getting cheered like crazy at the show despite being the heel. With Edge no longer in the title picture, the ratings dropped back down to normal.