December 9th, 2011 Posted by Gavok
No snazzy intro to take up space this time. Let's go right back into the list of crazy wrestling footnotes.
Picking up where we left off yesterday.
40) EDGE vs. MENG
WCW, 1996
YouTube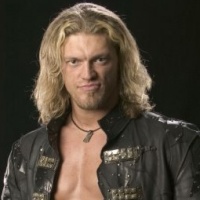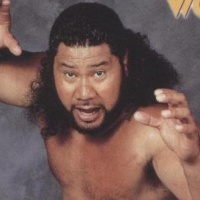 Someone suggested including Owen Hart's very brief WCW tenure on the list, but the truth is, he didn't do anything interesting. He didn't fight anyone worth talking about. On the other hand, Edge – or should I say Devon Striker – got to face the Taskmaster… who is also not worth talking about. I can't think of a more sorry main event villain than Kevin Sullivan. The guy looks like his gimmick shouldn't so much be "top heel" but "drunken uncle who also wrestles".
Luckily, young Striker got to take on Meng. Meng, unlike Sullivan, is awesome and is worth talking about. Striker was an ill-fitting jobber for Meng to squash, considering he was a little bit taller and didn't do such a good job making him look like a monster. Then again, he didn't do a good job of wrestling either. He's so green that his attempt at a crossbody is more like him telling Meng, "Hold on. Give me a sec. I'll get there eventuall—there we go!" The only thing he did a good job on was, well, doing the job.
39) UNDERTAKER vs. RAZOR RAMON
WWF, 1992/1993
YouTube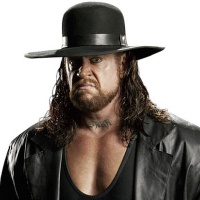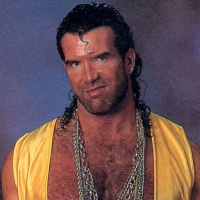 Undertaker vs. Scott Hall is one of those matches that didn't seem like a big deal until I thought about it. Hall spent most of his time in WCW and when he came back to the WWE as part of the nWo, the two never crossed paths due to both being heels. When he was in the WWF as Razor Ramon, he spent most of his tenure as a face, so there was no reason for him to take on Undertaker. Even when he was a heel for his first year, he was so protected in their attempt to make him a star that the idea of putting him up against the more-protected Undertaker was unlikely.
Yet the two did have a couple matches. The first time was in 1992 during a European Rampage tour. The second one happened months later as part of a Coliseum Home Video release. The second match is like the first one, only far better due to better chemistry, booking and commentary (Jim Ross, Bobby Heenan and Randy Savage). Both included the same lame ending where Razor decided that he was getting nowhere and simply walked off, getting himself counted out. Like I said, he was protected.