February 18th, 2011 Posted by david brothers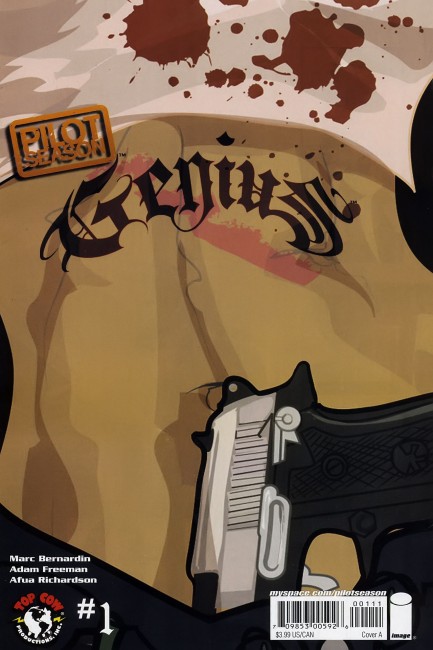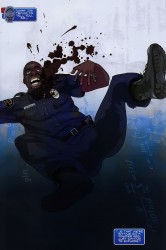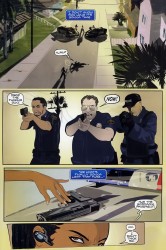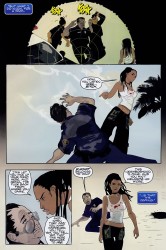 Afua Richardson
Selected Works:
Genius
,
24Seven
There's a lot to be said for simply being dope. Being able to draw a comic that looks good, reads well, and is visually inventive is a skill that isn't half as common as you might think, and it's always nice to be pleasantly surprised when you pick up a book. Afua Richardson is dope, precisely because she can do exactly that.
Her art is really attractive. She does pencils, inks, and color, which gives her almost total control over how the art appears in a book. There aren't a lot of people I regularly read who are the total package like this (maybe just Frazer Irving and Brendan McCarthy?), and it's cool to see how the various aspects of her art fits together. Her style isn't overly realistic. It's not like DC's Ed Benes-by-way-of-Jim Lee house style, but it's not full blown Joe Madureira-style manga homage, anything goes Chris Bachalism, or Humberto Ramos-style bigfoot, either. It reminds me of animation (which I realize is a hideously general and possible meaningless description but ride with me for a minute) more than anything, with bright, splashy colors, backgrounds that fade in and out as needed, and lines that wiggle on the page.
Splashy is a good word for it. If you look at her work in Genius with Marc Bernardin and Adam Freeman (my main point of reference), you'll see how there are these wide swathes of color splashed across the page, sometimes battling it out with bright lights. Dark panels often have at least one bright splash of color for contrast. It's not neon, but she knows how to throw some bright colors down for maximum effect.
Richardson's art is real splashy and raw. I really want to see what her finished PSDs or AIs look like and peel them back, layer by layer. I bet it's crazy interesting to see.
"Fresh. For 2011."