April 11th, 2007 Posted by Gavok
I should be finishing up my next installment of the WCW debacle, but it's taking longer than I thought. Admittedly, it's the least exciting of the three articles and it covers the most issues. Expect it up within the next few days. Honest.
In the meantime, how's about we pass the time with more of these? For instance, in Annihilation, it was pretty badass when the Silver Surfer returned to Galactus' thrall as herald. But I know the real reason Galactus was smiling.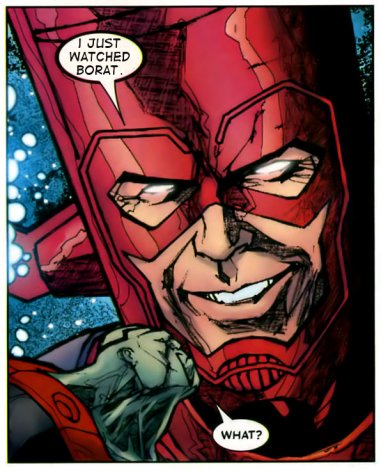 Cassandra Cain Batgirl has been out of it for the past few months, acting like a villain and murdering people. I think I have an explanation.