May 14th, 2012 Posted by Gavok
In yesterday's installment, I told the tale of how WCW took over the wrestling industry with their triad of successful ideas: the New World Order, the concept of a heel Hulk Hogan and the rise of Bill Goldberg. They ended up squandering all of this through a whole lot of hubris and ego. I can go on and on about the stupid mistakes WCW made, but you might as well just read the book Death of WCW by RD Reynolds and Brian Alvarez. WWF fell on its ass and got itself back up by finding its new identity and putting everything behind Steve Austin and the Rock. Their head writer Vince Russo, fed up with a lot of stuff, decided to take a hike and become WCW's savior.
A lot of Russo's success in WWF came from having a filter to take out some of his worse ideas or reshaping them into something better. With no filter and a bit of an ego trip, Russo's time in WCW can best be described as a Dadaist dream that involved professional wrestling. Nothing made sense and stories would simply vanish completely with no explanation on a weekly basis. Worst of all, he had an obsession with trying to cater to fans who followed backstage goings on (like guys who write overly long history of wrestling blog posts), which was only a small fraction of the audience. He'd write the show so that everyone was just about admitting it was fake, except from whatever they were doing. Like during a match, Goldberg would leave and the commentator would scream about how he's going off-script. Russo tried to add some kind of meta realism that instead came off as faker than the regular stuff. He ended up getting fired after the brass found some of his ideas too stupid for even them.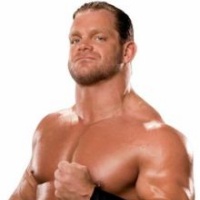 In the transition, wrestler Chris Benoit won the WCW Championship on a PPV. Benoit was a staple of sorts in WCW as a shorter guy who could wrestle an incredible match, but wasn't so good at talking or showing charisma. Basically, he was the anti-Hogan and represented everything that original WCW fans loved. It's just that with Russo out, the new head writer was Kevin Sullivan. Kevin Sullivan, a former WCW wrestler himself, was the head writer during Hogan's initial WCW days (would it surprise you that Sullivan made himself the top villain against Hogan during that time? No?). Back when he was writing, Sullivan put his wife Nancy in a storyline with Benoit and decided that they needed to travel together and share hotel rooms on a regular basis to really drive home that on-air chemistry. Long story short, she left Sullivan and went on to become Nancy Benoit. Damn. Benoit and his friends were understandably afraid of what it would be like to have the scorned ex-husband writing the storylines, so they wanted out. Luckily for them, the guy who temporarily replaced Bischoff in terms of being in charge of WCW had no clue about the business and was fine with letting them go with no strings attached. Even though Benoit just won the title hours earlier! The four of them – Benoit, Eddie Guerrero, Perry Saturn and Dean Malenko – showed up on Raw very shortly after and each went on to shine in that company to different extents. Just like other misused talent in WCW like Chris Jericho and the Big Show. Little by little, WWF was siphoning away WCW's potential.
WCW was also able to bring in an underutilized mid-card wrestler from the competition and push him to the top. When Russo made the jump to WCW, he brought his good friend Jeff Jarrett with him. Jarrett could never break into the upper echelon of the WWF's names and he spent his days in WCW being shoved down everyone's throats as a big deal, winning the championship multiple times with few caring. No matter what they tried, it still showed that WWF was right. He wasn't a big deal. But on the subject of bad choices for world champion…