July 15th, 2012 Posted by Gavok
Ah, it's nice to finally be done with a shitty weekend of closing at work and being ready to enjoy a week off where I do little more than relax and– it's Sunday and I have to do a ThWiP update, isn't it. Goddamnit! Fine, let's get this over with.
Before I get into that, just want to note that I have my very first improv comedy gig coming up this Saturday. I'll be performing during Anybody Vs. Everybody: AN IMPROV SHOW FOR YOU at the Creek and the Cave in Long Island at 5:30 with my crew, McFlight Club.
This week my posse includes Jody, Was Taters and Space Jawa. I obviously read that Versus issue and even I have a hard time deciphering what's going on in the panel Jody picked.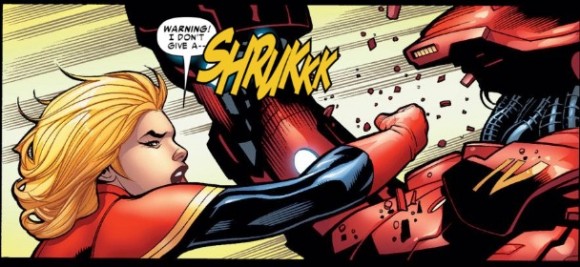 Avenging Spider-Man #9
Kelly Sue DeConnick and Terry Dodson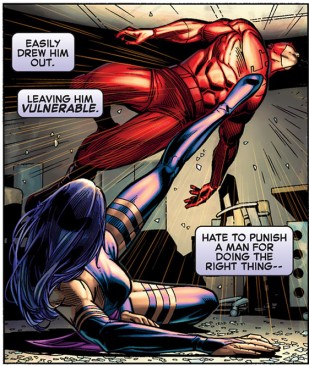 Avengers vs. X-Men: Versus #4 (Gavin's pick)
Rick Remender, Brandon Peterson and Kaare Andrews

Avengers vs. X-Men: Versus #4 (Jody's pick)
Rick Remender, Brandon Peterson and Kaare Andrews