May 20th, 2014 Posted by david brothers
Knights of Sidonia, created by Tsutomu Nihei, translated by Kumar Sivasubramanian, published by Vertical. This is volume 2
, there are several others
, including ebooks on your preferred digital platform.
Set in a far-flung future after the destruction of Earth, Knights of Sidonia takes place in and around a spacecraft that contains the entirety—maybe so, maybe no—of humanity. They're being hunted by powerful and utterly alien beings. One day, things go wrong and the ship must change course. Imagine being in a car taking a turn at 60mph. Now multiply it by several thousand orders of magnitude.
This happens: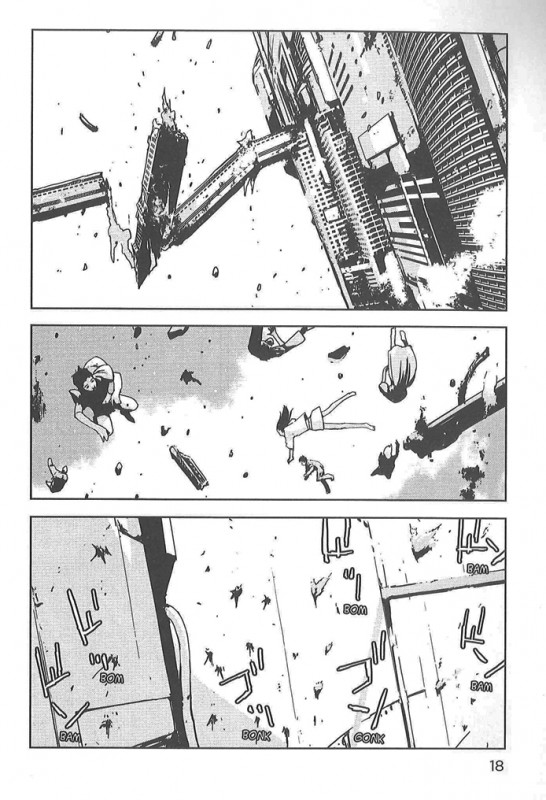 None of these people are named. They aren't characters, just bodies that transition from human to smears. They're indicators of scale and trauma instead of people. Imagine you, your best friend, and your circle. Now imagine what happens when they hit God's windshield at eighty thousand miles an hour.
This follows: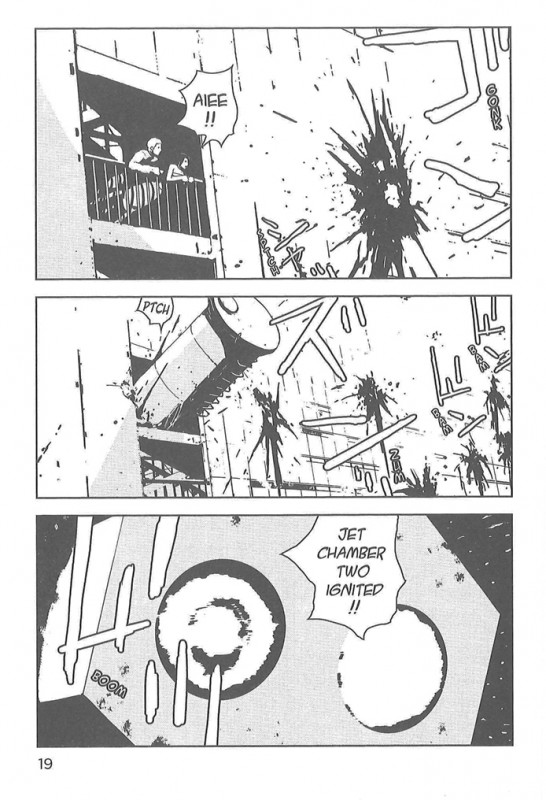 Nihei's got a killer sense of scale and perspective. It made Blame! claustrophobic despite being full of open spaces and it made Biomega creepier than sin. Here, he goes from a long-distance shot to a close-up one, adding the remnants of human remains to the smears.
I keyed on the couple the first time I read this. They might not even be a couple—they might be two people caught by surprise in the moment. But under Nihei's pen, they're here and then they're gone and that is the entirety of their existence.
The impersonal nature of these deaths, and this scene as a whole, struck me. These deaths happen because someone makes a decision to save the many at the expense of the…well, not few, as you can see. At the expense of those unfortunate enough to be away from safe areas at that specific moment in time.
Despite these deaths being utterly impersonal, they're far from bloodless. Something about the way Nihei draws the splatters, the choice of sound effect, and the sheer number of them make the scene feel like one final upset and insult before the victims are sent on their way. It feels like a chill, an Act of God.
There was a person here. There's not now.