March 4th, 2012 Posted by Gavok
Hey, everybody. Relatively small week here, but some good stuff. This week gave us the most excellent final page of Venom #13.4, which was so metal that it made me cry tears of blood. The second best page of the week is the image of Shade casually killing a boatload of vampire pirates while paying attention to the baby in his arms. Comics are pretty cool sometimes.
I was supposed to have a look back at the New 52 up and done with, but real life got in the way. I'll save that for tomorrow. In the meantime, we got panels from myself, Was Taters and Space Jawa. Since I jumped the gun last week before Jawa could hand me his stuff, I've included last week's Deadpool.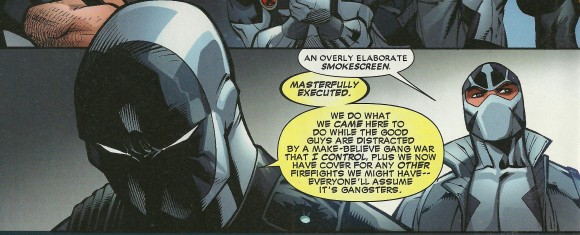 Deadpool #51
Daniel Way and Ale Garza
FF #15 (Taters' pick)
Jonathan Hickman and Nick Dragotta