September 27th, 2009 Posted by Gavok
This is a new idea I decided to play around with. Rather than write up reviews of every little thing we read every week, we would simply try to get our point across via This Week in Panels. Each week, the collective of 4th Letter would post panels from various comics that have come out that we've read. Good or bad, we'll try to portray them through one panel and let you draw your own conclusions. No gigantic spoilers or anything like that. Just an attempt to show you the essence of what the comic is all about.
Hopefully Esther starts responding to my emails so we can have more DC representation.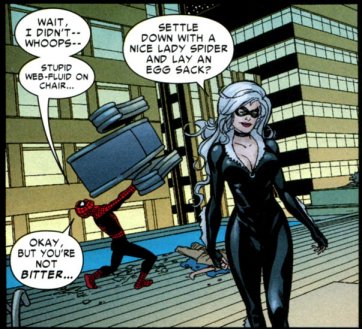 Amazing Spider-Man #606
Joe Kelly and Mike McKone

Blackest Night: Superman #2
James Robinson and Eddy Barrows