September 30th, 2009 Posted by david brothers
Here's the brief on Mark Waid and Neil Edwards's new series from BOOM! Studios:
INCORRUPTIBLE showcases super villain Max Damage, who had an epiphany the day The Plutonian destroyed Sky City. That day, when The Plutonian turned his back on humanity, Max Damage decided to step up. Now Max Damage has changed his name to Max Daring and turned from his formerly selfish ways to become… INCORRUPTIBLE. The flip side to this year's break-out smash hit IRREDEEMABLE, examining the hard, difficult road to changing your ways and making a difference in the world…
Irredemable turned out pretty good, after kind of a rocky start, and this has a hook I can get down with. Villains turned good is usually pretty fun. Full press release after the jump.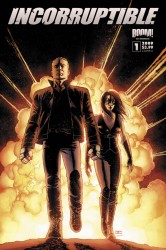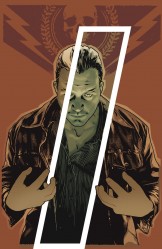 Read the rest of this entry �