July 15th, 2013 Posted by Gavok
*yawn*
Yo. Welcome to This Week in Panels. Posted this later than I wanted to thanks to spending the entire day working/watching Evo/watching Money in the Bank. I'm tired.
My panel crew this week is made up of Matlock, Gaijin Dan, Jody, Space Jawa, Was Taters and the grand return of one David Brothers! Remember, next week is Week 200 and that's when I'll be doing This Character in Panels. I have a lot of great stuff so far and if you have anything you want represented, by all means send me a line. Deadline is July 21st.
Remember that it should be one panel (not a sequence or splash page) and try to have the issue number, writer and artist.
Meanwhile, after seeing Pacific Rim the other day, I ended up buying tickets for my first ever Kaiju Big Battel show this Saturday. This will be a few hours after my next improv performance, this time at the UCB Theater in Chelsea at 1:15. If you're in the area, check it out.
Now roll that beautiful bean footage.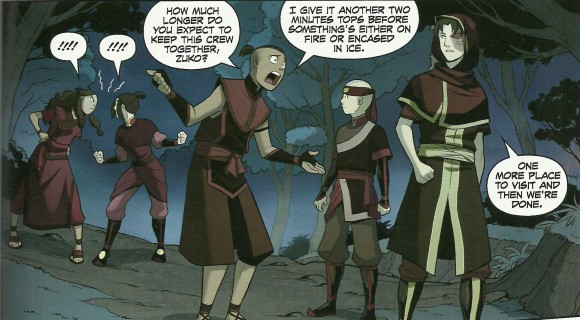 Avatar: The Last Airbender: The Search Part 2
Gene Luen Yang and Gurihiru

Batman #22 (Taters' pick)
Scott Snyder, Greg Capullo, James Tynion IV and Rafael Albuquerque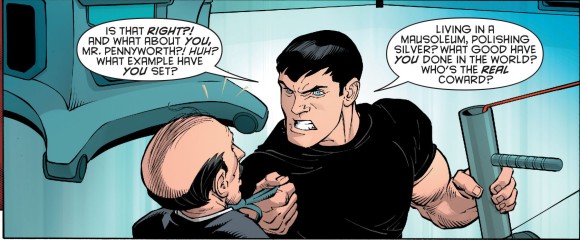 Batman #22 (Gavin's pick)
Scott Snyder, Greg Capullo, James Tynion IV and Rafael Albuquerque