September 27th, 2011 Posted by Gavok
We've reached our fourth week and if you've been following the comic blogosphere (whoa, Microsoft Word accepts that as an actual word!), it's one filled with two instances of controversy that are bundled together. Don't let it distract you too much, as we still get a really solid week overall. Am I going to be keeping every book? Hell no. But in the end, it's a strong set.
Now let's get to the gratuitous boob—I mean, let's get to the reviews.
We get a sandwich of fantastic and the first slice of bread is Batman by Scott Snyder and Greg Capullo. A far stronger showing than the Detective Comics issue we got a couple weeks ago. Both comics used the same idea of trying to lure in new readers by showing what they know as an intro – in Detective's case, Batman vs. Joker mystery and in Batman's case, a fight against a bunch of known and lesser known villains – but this one simply gets it out of the way so it can move on to the real story. It's a great scene that doesn't so much show Batman as being able to beat a bunch of villains on his own, but able to beat a bunch of villains with a sneaky plan and teamwork. In fact, I just realized that with the reveal from a couple pages later that the opening scene of Batman #1 is a modern-day retelling of the Adam West show's animated opening.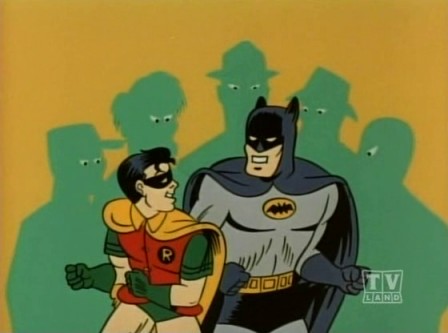 The opening scene is pretty awesome and does something that, to me, makes a good comic. That is, give us a cool sequence but have it make sense. Snyder decided to give us Batman and Joker vs. a bunch of rogues and goes out of his way to give us an explanation that makes total sense and even slightly hints towards the big cliffhanger. It's opposite of Secret Avengers #13 where Nick Spencer had the kickass idea of having the ghost of George Washington lead a bunch of soldier ghosts and the Lincoln Monument against Nazi mechs, but when it came time to explain it, the entire issue imploded on its complete lack of logic and fell apart.
Capullo's facial expressions rule the roost here, especially once Harvey Bullock enters the story. I genuinely enjoy it whenever Bullock and Batman get a scene together, mainly due to their mutual respect and Bullock's inability to give into Batman's bullshit. In only a few pages, Harvey becomes so expressive that it's hard not to love the lug.
If there's any complaint about this book, it's that Riddler Mohawk. Hey, remember when Riddler was a detective on the level? Remember how promising that was? Well, nowadays he's in Arkham with a Mohawk shaped like a green question mark. Goddamn it, DC.
Snyder's Batman is not only better than the other Batman-starred books of the reboot so far, but it's also better than his work on Swamp Thing. You better believe I'm sticking.
Then we have Birds of Prey by Duane Swierczynski and Jesus Saiz. This is a weird one because it's a good comic that I quite enjoyed, but it's the least memorable one of the week. I've never gotten into Birds of Prey before, but as an introduction and rebooting of Black Canary as a wanted criminal for accidental vigilante murder, it does its job well. There's fun action, good art and some okay character interaction. Especially that of Keen and the new heroine Starling. It's cute to see them play off each other and the ending hits us with a curveball in regards to what we expect to see out of their possibilities. The ending also hits us with a mystery and a major sense of doom in terms of what's been going on with Black Canary in the last fourth of the issue. I'm interested enough to stick and see where this is going.